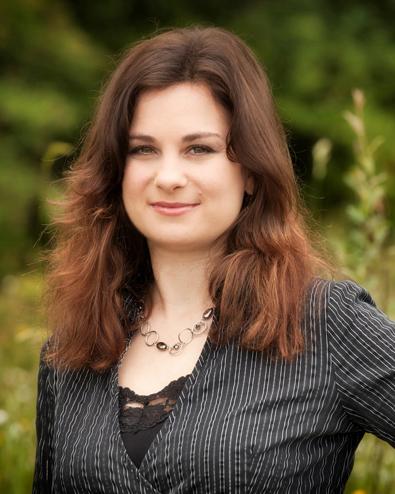 Pemberton Holmes - Parksville
135 Alberni Hwy Box 596
Parksville
V9P 2G6

Buying a home?
I can help you find the perfect place!
As an area expert, we can help educate you on the different neighbourhoods, schools, and other local community amenities that suit your lifestyle.
I will help you:
— Search all the listings to make sure you see every possible property.
— Schedule showings and see properties with you.
— Make sure there is nothing wrong with the property.
— Negotiate to get the best value, and make sure that you don't overpay.
— Connect with the right lender.
— Address any concerns that you might have after the sale.
Ready when you are!
Real estate commissions are typically paid by sellers, which means buyers don't pay a thing for our expert services. Contact me today to learn more about the home buying process or to see a property in person or request a free automated customized search of homes for sale.
Don't hesitate to reach out! I am happy to answer any questions!

Consulting a REALTOR®
REALTORS® are members of The Canadian Real Estate Association who subscribe to a Code of Ethics and Standards of Business Practice. Members of the Vancouver Island Real Estate Board are members of both the British Columbia and Canadian Real Estate Associations.
The following is a list of services you can expect to receive from a REALTOR® when you buy a home:
A REALTOR® will fully explain the details of your working relationship (called "agency") so that you are clear as to when a REALTOR® is working for you or for the seller.
A REALTOR® has access to hundreds of current listings of homes for sale because of a co- operative system called the Multiple Listing Service® (MLS®).
A REALTOR® can provide you with a customized list of homes that best meet your needs -- size, style, features, location, proximity to schools, shopping, etc. - and then make arrangements for you to view those homes that appeal to you the most.
A REALTOR® will help you determine how big a home you can afford.
REALTORs® are familiar with the local lending market and can offer helpful advice.
A REALTOR® has no emotional ties to any type or style of home and can be objective in pointing out the merits of one home over another.
A REALTOR® will have information on zoning changes, taxes, utility costs and school and recreation services that could affect your decision to buy a home in a specific area.
A REALTOR® will assist you in negotiating the terms of your purchase, which can be a nerve- wracking process for someone who is not experienced in negotiating.
A REALTOR® will advise you of the legal process required in obtaining title and taking possession of your property; the costs associated with buying a home such as insurance, mortgage registration and legal fees will be explained in detail.
Ready to sell your home?
(Or just thinking about it?)
We will help you:
— Understand the process.
— Determine your home's value.
— Repair, upgrade, declutter, stage - whatever you want to do to maximize your home's value.
Then we will:
— Market like crazy - 3D Tour, Professional Photography, Professional Video, Facebook and Google Ads, Social Media, Email Campaigns, Direct Mail Campaigns - whatever it takes!
— Schedule showings and advise you of feedback.
— Advocate for you in all negotiations.
— Advise you during the sales process once an offer is accepted.
— Find you your next home!
Ready when you are.
Please contact me for more information about how I can help you sell your property or to request a FREE Home Evaluation.
Selling Your Home - Why it Pays to Use a REALTOR®
Before selling your home, you will need a clear understanding of the legal issues and potential pitfalls. One wrong action could result in a lot of cost and frustration, which is why it is essential to have a REALTOR® working with you, as he or she will make the sale of your home a successful and satisfying experience.
Greater exposure
REALTORS® use the Multiple Listing Service® (MLS®) to give your home maximum exposure. MLS® is a computer-based system that relays valuable information about your home to hundreds of REALTORS® and potential homebuyers.
Setting a price
Setting a price for your home is an important but difficult process. Again, this is where the services of a REALTOR® prove invaluable. REALTORS® have the experience to help you understand how the market works and decide upon a realistic price that meets your goals. REALTORS® also pre-screen potential buyers to make sure only those who are serious and financially qualified view your home.
REALTORS® will also develop a marketing plan to help your property receive maximum exposure. This will likely include placing your home on the MLS® system and placing a "For Sale" sign on the front lawn. The plan will likely also include arranging open houses for other REALTORS® and potential buyers, and developing advertisements and feature sheets/mailers to market your home.
Once you have accepted an offer to buy your home, your REALTOR® will help ensure that all the proper paperwork is completed. He or she will also make sure that both parties meet the necessary conditions outlined in the agreement.
Why working with a REALTOR® makes sense
When you work with a REALTOR® you will likely get a better price for your home than if you try to sell it yourself. Apart from the financial benefits, however, there is an extra measure of comfort and security that comes from having a REALTOR® on your side. Remember that REALTORS® are governed by a code of ethics and standards of business practice. They have also been trained and licensed under the provincial Real Estate Services Act to assist in transactions involving real property. When it comes to buying or selling property, using a REALTOR® just makes sense.
Source: Victoria Real Estate Board 2015
Welcome to my website! Your best source for Vancouver Island real estate. If you own real estate that you're thinking of selling, we would be happy to provide you with a FREE Home Evaluation.
In today's competitive real estate market, timing is everything. Many good homes are sold before they are ever advertised. Beat other home buyers to the hottest new homes for sale on Vancouver Island with our Automated New Listings Notification.
Whether you are buying or selling a home, We would love the opportunity to earn your business. We invite you to contact us as we'd be happy to assist you with this important transaction.
In addition, if you have any general questions about buying or selling real estate on Vancouver Island, please contact me as i am more than willing to help!
Please also browse my other website for more listings, reports and important local real estate information.
Jolene Aarbo


About Jolene
Jolene has been a licensed REALTOR® for 12+ years working on Vancouver Island with 25+ years of experience in the Sales and Marketing Industry. Coming from a family of other Realtors, Real Estate Broker and Real Estate Investors, Jolene and Real Estate have become synonymous and resulting in a lifetime passion for her. With a Bachelor of Commerce education and the achievement of a Degree in Design, this led to the creation and ownership of several Companies including Marketing/Graphic/Website Design Company, Aarbo Design and Island Times Magazine. She is always enthusiastically updating and acquiring further Education on the newest and most current Real Estate standards and information from The Vancouver Island Real Estate Board, BC Real Estate Association and the Canadian Real Estate Association. With 10+ years very successful Real Estate Marketing experience gained in combination with extensive Real Estate Education, Jolene confidently offers outstanding service and dedication to her clients, whether Marketing a Home, Acreage, Farm or Vacant Land for sale, or the ability to find you that perfect Dream Home, Acreage, Farm or Vacant Land.
Jolene loves to introduce prospective clients to all that is amazing about Vancouver Island and help clients start their new lives in this amazing paradise. With a passion to professionally assist her clients, she offers a personal guarantee of prompt, courteous and professional service to both Seller and Buyer.
Currently living in the Oceanside community, Jolene is aggressively supportive of the local Arts and Equestrian Communities, being very experienced and accomplished in both. She spends her free time oil/acrylic painting, or on her acreage, with her horses, hiking with her Corgi named Suki along with many other outdoor activities.
Specializing in residential, country residential, acreages, farms, commercial and industrial property, she personally guarantees prompt courteous and professional service to both Buyer and Sellers across Vancouver Island. Areas include Parksville, Qualicum Beach, Nanoose Bay, Errington, Coombs, Whiskey Creek, Bowser, Nanaimo, Ladysmith, Comox/Courtenay, Campbell River. Port Alberni, and more.
Awards
2013 - Sutton Director Award
2016 - Sutton Platinum Award
2016 - $3,000,000 Sales Achievement Award
2017 - Sutton Platinum Award
2018 - $4,000,000 Sales Achievement Award
2019 - $5,000,000 Sales Achievement Award
July 2020 - Pemberton Holmes - Top 26th Sales Leader
January 2021 - Joseph Pemberton Award - Top 10% of Salespeople
February 2021 - Joseph Pemberton Award - Top 10% of Salespeople
October 2021 - Pemberton Holmes - Top 15th of Sales Leader
Testimonials
Jolene listed and sold my home in Parksville in a very short amount of time. I was very impressed with Jolene's professionalism and attention to detail as she took charge of all aspects of the listing and sale of my home. No realtor in this market can compete with Jolene's sales and marketing skills. I would definitely work with Jolene again and I would highly recommend her to anyone looking to buy or sell a home.
Chris Evans
French Creek / Parksville, BC
The best local Realtor in Parksville! Jolene is incredibly knowledgeable in all aspects of the real estate market. She has an uncanny ability to find the right house for sale that will match your needs perfectly. She pays attention to real estate statistics and trends and will work harder than anyone else to find specific properties on Vancouver Island for you. She was very helpful for me. I highly recommend Jolene as a very versatile Qualicum Beach Real Estate Agent qualified to represent any type of transaction anywhere.
Jurgan Turner
Ladysmith, BC
With the help of our very knowledgeable realtor Jolene Aarbo, we recently purchased a beautiful home in Parksville. Jolene was always at the other end of the phone when we needed her, she answered our questions and gave us good, sound advice. Our moving day ended up being a disaster but Jolene was there to make it as stress free as possible. If you are looking for the "best ever" realtor Jolene is for you, give her a call, you won't be sorry!
Al & Paula
Parksville, BC
Over the years we have bought and sold 14 properties and have dealt with many realtors, Jolene Aarbo ranks amongst the top if not the top Realtor we have worked with, Nothing is too much trouble for Jolene she is always going that extra mile for you and is only a phone call or message away from. Although it's doubtful that, our age, we will purchase another property we would call Jolene first, if we did. We count her amongst our friends.Jolene is always a pleasure to deal with and we wish here all the very best for the future.
Ray & Ann Deller
Parksville, BC
Jolene is an amazing realtor. I was living in Vancouver and wanted to move here permanently but didn't want to travel back and forth too much so, I gave Jolene details of what I wanted and where and she shopped for me. Jolene looked before calling to make sure it was a 'maybe'. We actually got together here twice and the second trip she found what I wanted in the area I asked for so now I'm 7 years in and have no doubt that choosing Jolene Aarbo was one of the best decisions of my life. Thanks again Jolene ❣️
Marilynn Moss
Nanoose Bay, BC
I would like to say that Jolene, is a wonderful and caring person. Her thoroughness and knowledge in the Real Estate field is outstanding. I would never hesitate to recommend her expertise to anyone looking to Buy or Sell on the Island.
Pat Famulak
Parksville, BC
I came from Taiwan and want to purchase a home in Nanaimo this spring. I was living in an Airbnb and I didn't know anybody here. I was very lucky to have Jolene Aarbo as my relator. She took me to see many potential houses and explained to me about the housing marketing and Canadian culture. She is just a down to earth and warm person. She is super friendly and I don't feel any pressure coming from her while she is showing me these houses. At the end, I have finally purchased a dream home that I like.
Sherman Wang
Nanaimo, BC
Jolene helped us sell and buy. We had a fantastic experience despite of having to navigate a rather tricky and stressful situation. Jolene helped us with solid advice and guided us through the bumps in the road.
Pille Kapatenakis
Qualicum Beach, BC
Jolene came to us highly recommended by a friend.and now we know why. Because this was a new experience for us Jolene went above and beyond with every step of the process with her smiling face and her welcome hints and advice. Jolene was also always available by text or phone any time of the day to answer our questions. The house sold in one day! She should be everyone's go to realtor. Thank you again for all the amazing work Jolene.
Bev and Carl Sexsmith
Parksville / Port Alberni, BC
I was lucky enough to meet Jolene when we first move here, buying my property with her help was awesome. Very knowledgeable and customer care at its best, I recommend Jolene to everyone who is in the real estate market. When you find a good one you don't need to search and that is peace of mind. Thanks Jolene.
Chaz Booth
Parksville, BC

!Home.view_full_search_screen!